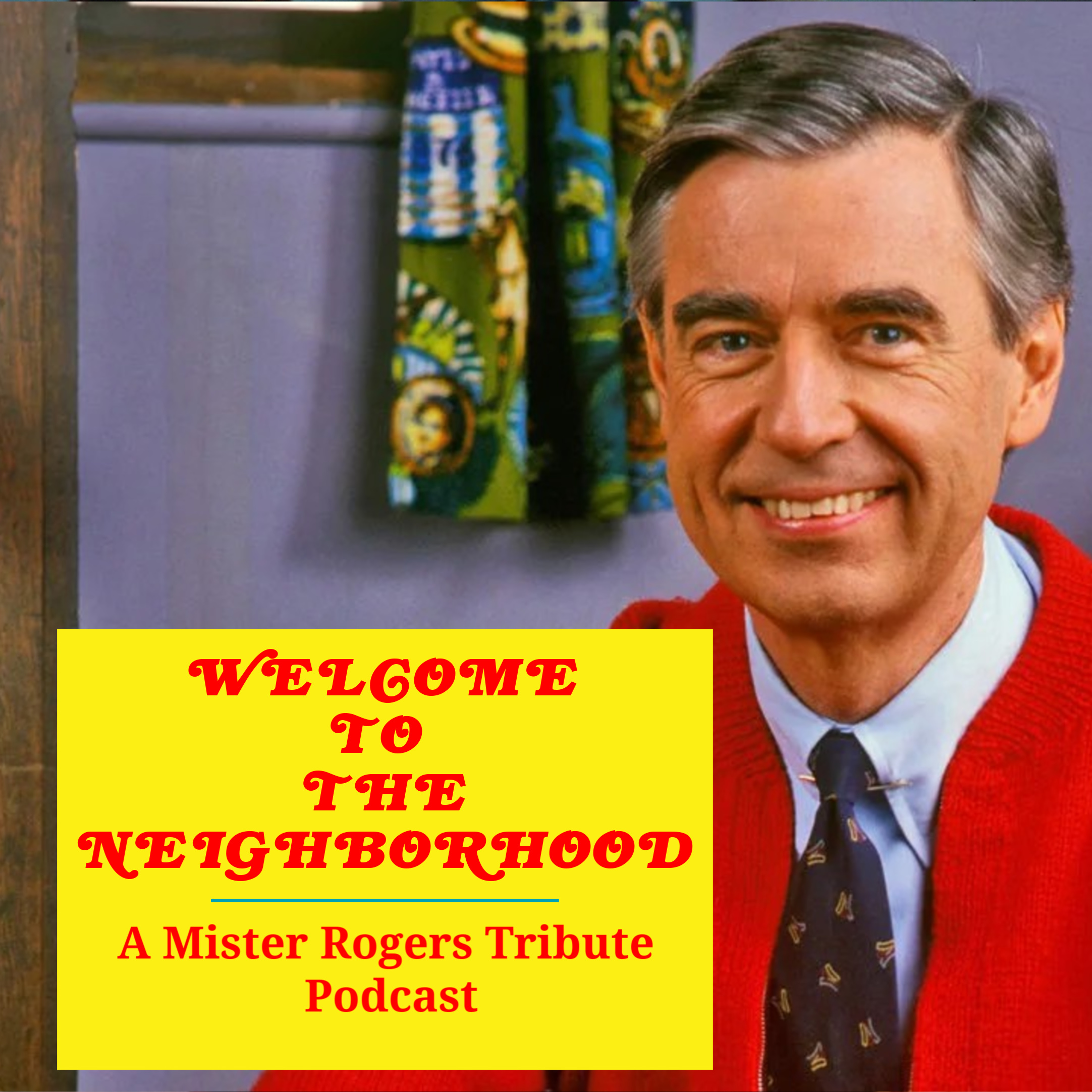 Welcome To The Neighborhood: A Mister Rogers Tribute Podcast
Welcome To The Neighborhood: A Mister Rogers Tribute Podcast
Hosted by Rick Lee James of Voices In My Head Productions. Rick run the Mister Rogers Quotes account found on Twitter @MisterRogersSay.
As we again walk into this podcast neighborhood, I want you to know that no matter where you are from, you are welcome here. I'm glad to be your neighbor. Every daughter, every son, every tribe, and every tongue, in the Spirit of Fred Rogers and the life of welcome that he lived, welcome to the neighborhood.
Joe Negri stops by for a visit.
This week in the neighborhood, our special guest is Mister Rogers Neighborhood's Very Own Joe Negri
Joe Negri, is a Pittsburgh icon and a guitar legend. He has distinguished himself as a nationally acclaimed performer, recognized composer, renowned actor, and respected educator. He may be most familiar to national audiences for his 30-year tenure as the affable Handyman Negri on Mister Rogers' Neighborhood on PBS. However, he has appeared with a roster of Platinum artist including Michael Feinstein, Tony Bennett, Andy Williams, Wynton Marsalis, Branford Marsalis, Buddy Defranco, and YoYo Ma. Negri's discography includes the Pittsburgh Symphony's Cinema Serenade with Itzhak Pearlman and John Williams. Compositions by Joe Negri include scores for TV documentaries and major works for jazz instrumental and choral ensembles.
Joe Negri served as adjunct professor of guitar at Duquesne University where he is an Honorary Doctor of Music. In 1998, he was named Man of the Year by the Pittsburgh Cultural Trust, and in 2004, he received the coveted Elsie Award. In 2008, Joe was chosen Man of the Year by Audia Caring Heritage Foundation.
As if that wasn't enough, Joe Negri also served as WTAE-TV's musical director for more than 20 years.
He has stopped by our podcast neighborhood for a visit today and I'm so glad he has. Joe Negri, Welcome To The Neighborhood.
Thank you for joining us here this week in the neighborhood.
Music featured on podcast was Stay by Rick Lee James
Special Thanks to my guest Joe Negri
And The @MisterRogersSay Community on Twitter
I'm your host Rick Lee James. My Twitter account is @RickLeeJames, my web site is RickLeeJames.com, My other Podcast is Voices In My Head (The Rick Lee James Podcast), and I look forward being with you again next time.
Until Then: You make each day a special day. You know how, by just your being you. There's only one person in this whole world like you. And people can like you exactly as you are.