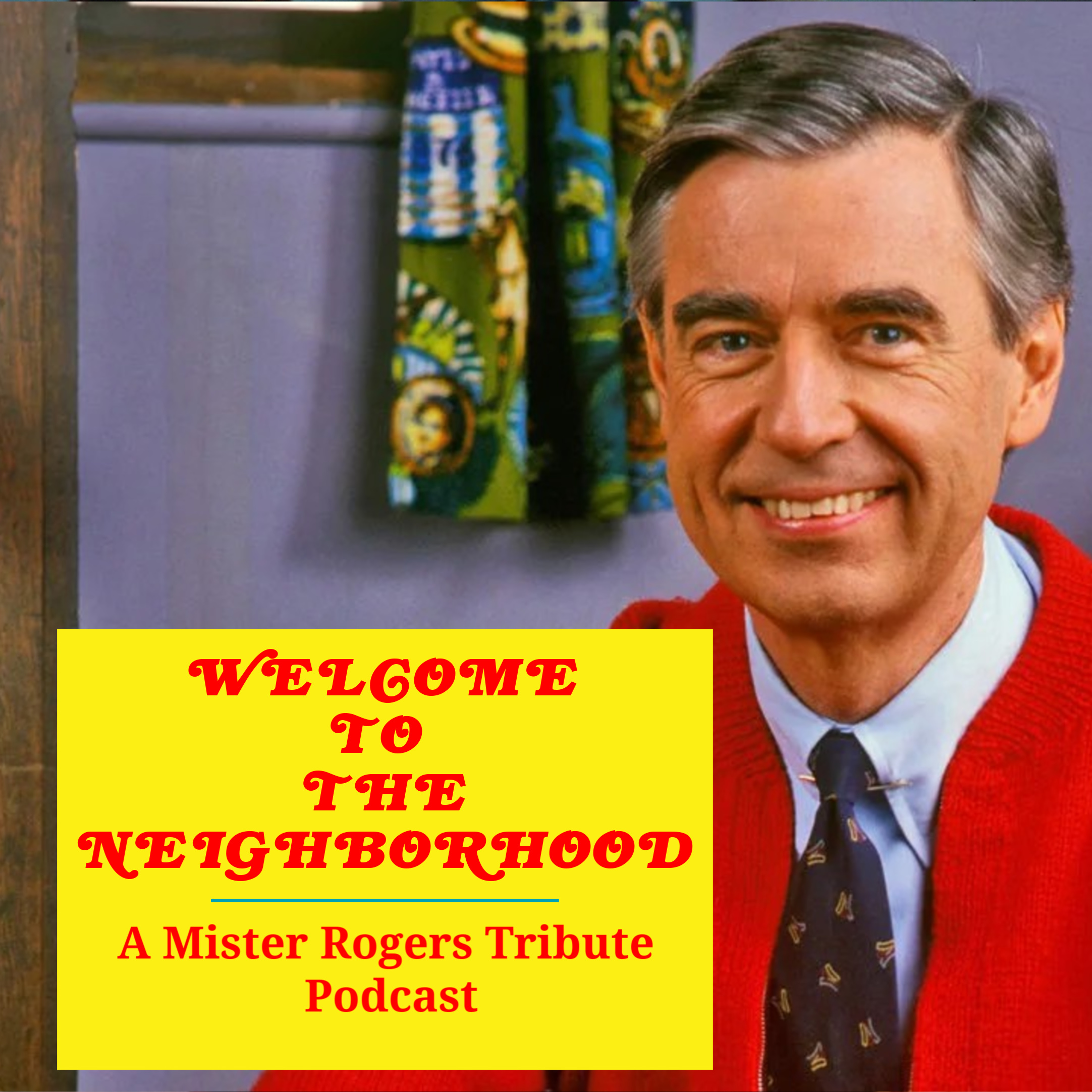 Pets

Mister Rogers thoughts on pets from the book, Mister Rogers Talks With Parents.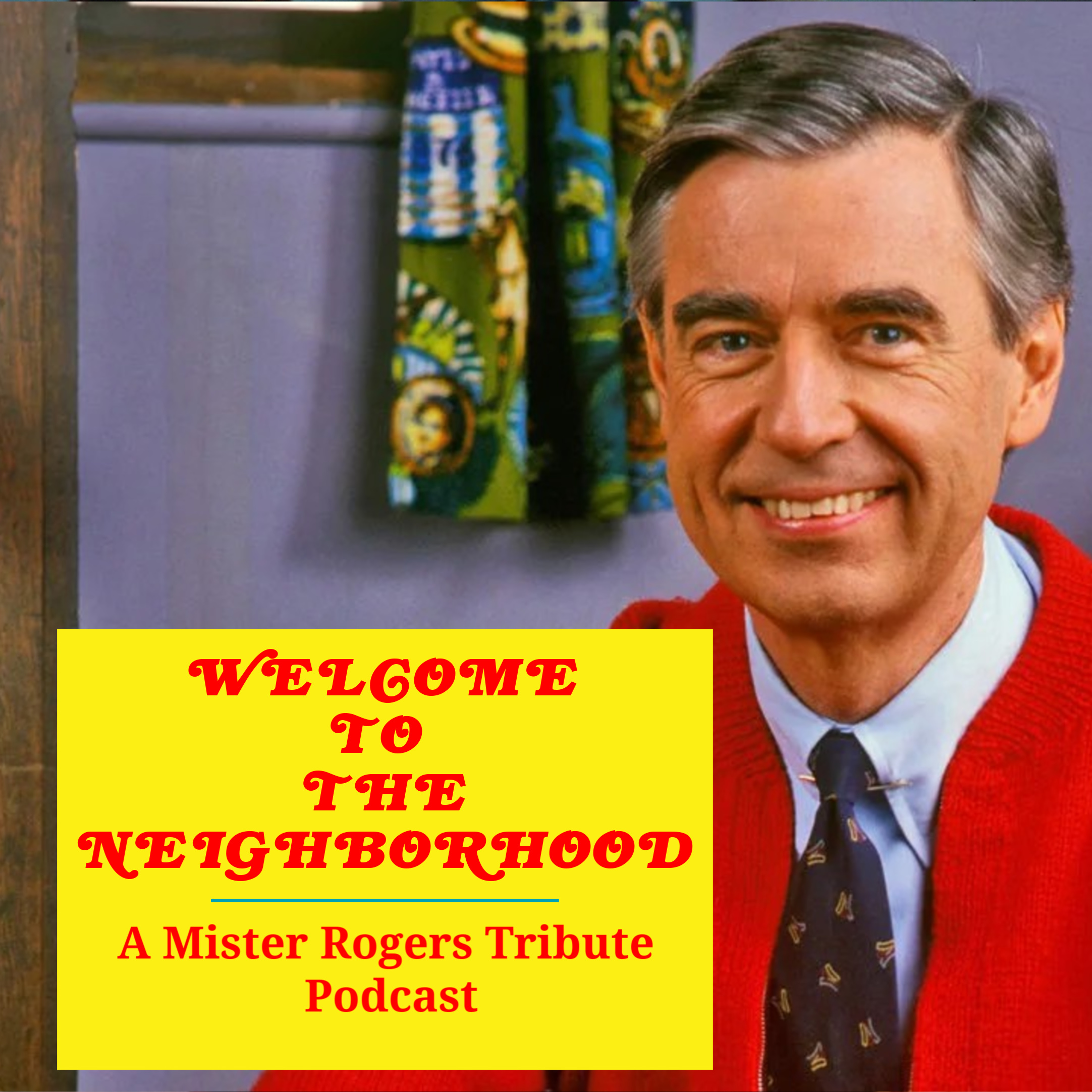 Welcome To The Neighborhood: A Mister Rogers Tribute Podcast 
I'm your host, Rick Lee James of RickLeeJames.com and I run the Mister Rogers Quotes Twitter account found @MisterRogersSay. 
As we again walk into this podcast neighborhood, we want you to know that no matter where you are from, you are welcome here. I'm glad to be your our neighbor. Every daughter, every son, every tribe, and every tongue, in the Spirit of Fred Rogers and the life of welcome that he lived, welcome to the neighborhood.  
—-Rick Lee James
My guest today is Tim Madigan. In a journalism career spanning more than three decades, Tim has written for the Washington Post, Chicago Tribune, Politico, Reader's Digest, and for thirty years the Fort Worth Star-Telegram.
Tim's books included the critically acclaimed The Burning: Massacre, Destruction, and the Tulsa Race Riot of 1921; and a novel of the Greatest Generation and the aftermath of World War II, Every Common Sight.
It was a 1995 assignment for the Star-Telegram that led to Tim's interview with Fred Rogers, the icon of children's television, and a close friendship between the two men that last until Rogers' death in 2003. Tim's memoir, I'm Proud of You: My Friendship With Fred Rogers, is an intimate account of Rogers' human greatness, and a testament to the healing power of friendship. 
That transformative relationship and Tim's own experiences as seeking and healing human being remain at the heart of his work. More than a decade after it was first published, I'm Proud of You continues to inspire readers around the globe, and Tim continues to speak of Mister Rogers and matters of the heart to varied audiences around the nation. 
---
Thank you for joining us here this week in the neighborhood.
Music featured on podcast was Nouvelle Noel by Kevin MacLeod and all other Music by Bejamin Tossot at Bensound.com
Special Thanks to my guest Tim Madigan - https://www.timmadigan.net/books
And The @MisterRogersSay Community on Twitter
I'm your host Rick Lee James. My Twitter account is @RickLeeJames, my web site is RickLeeJames.com, My other Podcast is Voices In My Head (The Rick Lee James Podcast), and I look forward being with you again next time.
Until WE MEET AGAIN, REMEMBER: 
"You make each day a special day. You know how, by just your being you. There's only one person in this whole world like you. And people can like you exactly as you are."

—Fred Rogers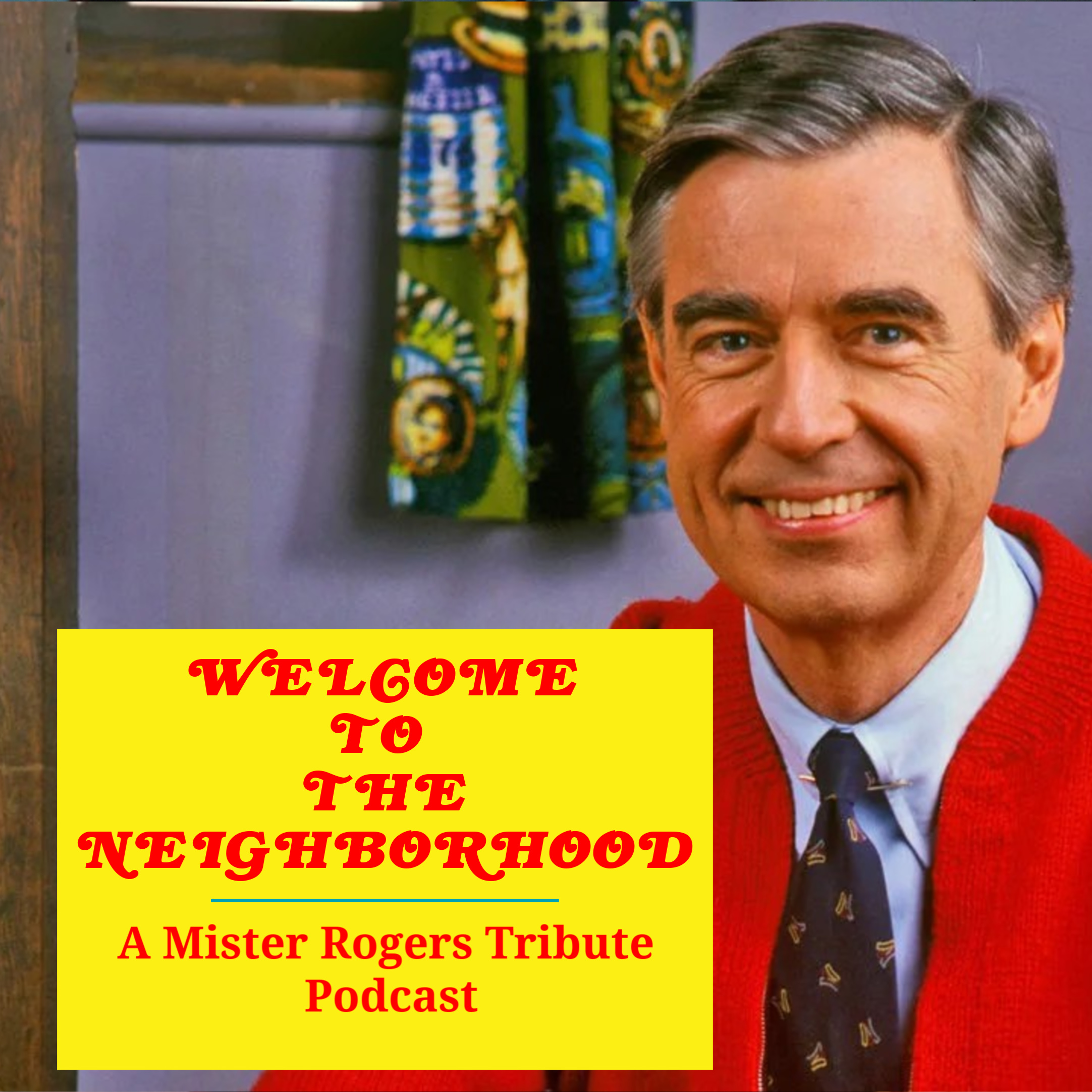 On March 20th, 2021, Mister Rogers would have been 93 years old. In celebration of the life of Fred Rogers, on Saturday March 20th, you are invited to a virtual video celebration called HAPPY BIRTHDAY, MISTER ROGERS, hosted by TV personality, Tom Bergeron. On this virtual video celebration you'll see and hear wonderful stories about Fred Rogers from his devoted fans and enjoy shoutouts by award winning artists (and a "surprise" guest)!
And yes, there will be a virtual cake! It's all happening on March 20th on ThankYouMisterRogers.com. So go to ThankYouMisterRogers.com and join the fun. It will be a beautiful day in the neighborhood.
My friend Dennis Scott has been doing a lot of work behind the scenes, using his many talents to put this birthday celebration together.
For the past twenty years, Dennis Scott has been writing and producing original music and songs for television, recordings, video, radio and theatrical events. He is the recipient of a Grammy, an Emmy, and The Parents' Choice Award. His songs have been recorded by artists such as Ray Charles, Faith Hill, Crystal Gayle, The Charlie Daniels Band, Kathie Lee Gifford, Glen Campbell, Tanya Tucker, Loretta Lynn, The Muppets, and many more.
He's the producer of the album, Thank You Mister Rogers: Music and Memories and he has stopped by our podcast neighborhood for a visit today. Dennis Scott, welcome back to the neighborhood.
Buy The Album: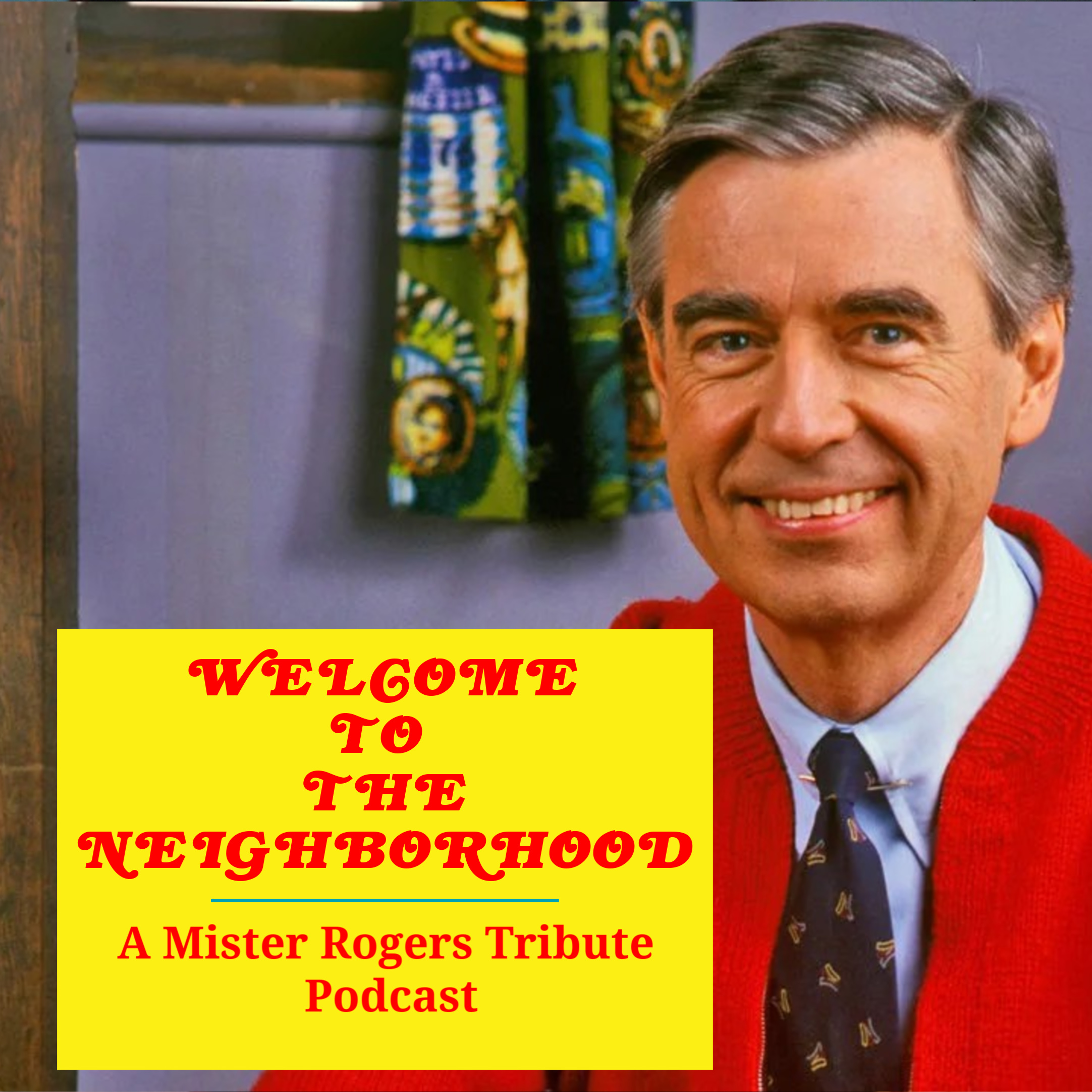 Is Santa Real?
A Look At Mister Rogers Neighborhood Episode 1261
This week marks the long awaited return of our friend David Dault to the show. In this special Christmas themed episode, we look at Episode 1261 of Mister Rogers Neighborhood, a controversial show where Mister Rogers arrives in his neighborhood with a Santa Claus costume, and raises some serious questions for his television neighbors.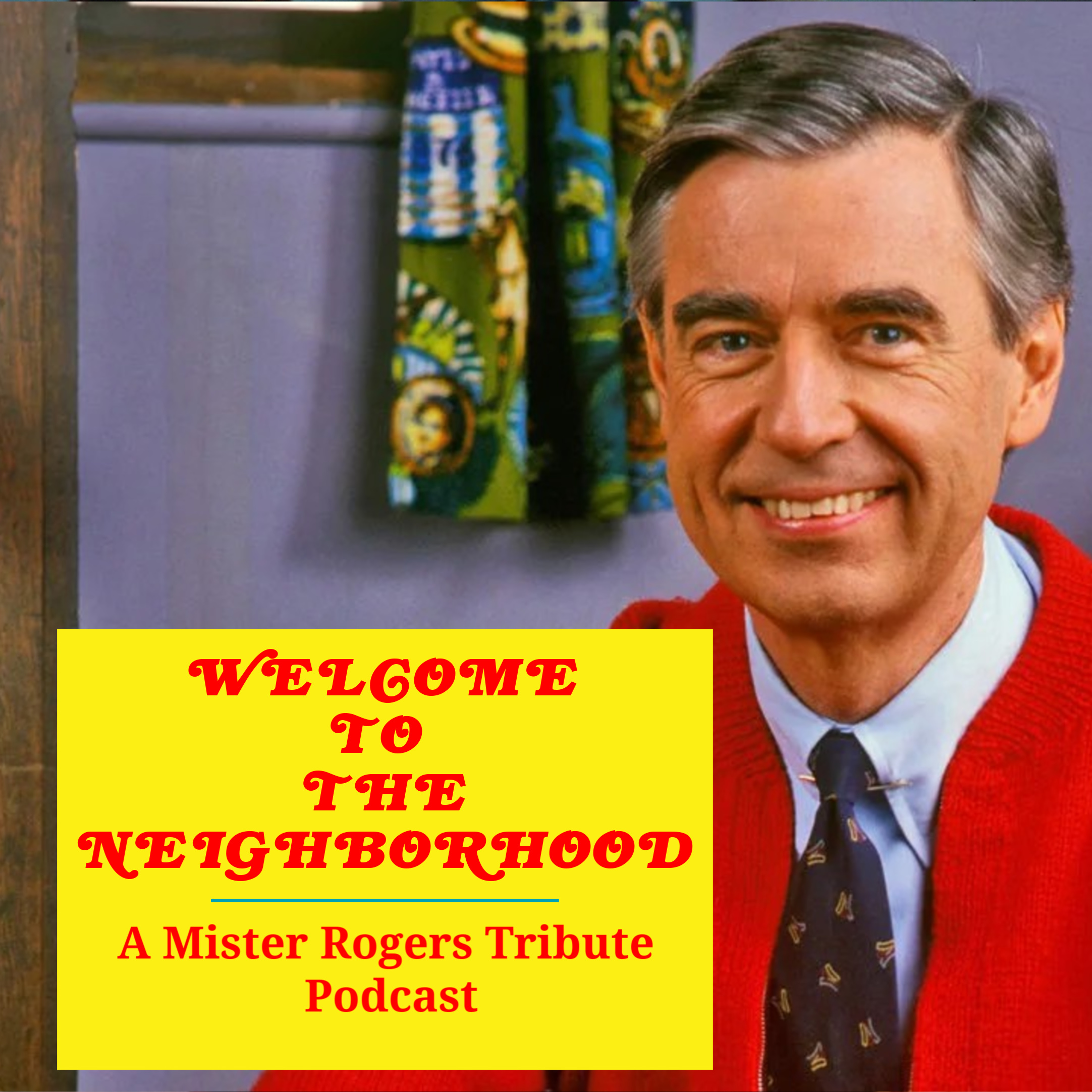 Hello Neighbor! with Special Guest  Matthew Cordell - A World Kindness Day Special
To help celebrate World Kindness Day (Friday November 13th), we are sharing this conversation with
Matthew

Cordell

, Author and Illustrator of "Hello Neighbor", The Authorized Picture Book Biography of Fred Rogers.
About Hello, Neighbor! The Kind and Caring World of Mister Rogers
Groundbreaking in a quiet, generous way, Mister Rogers' Neighborhood introduced a generation of children to the wonders of the world in the comfort of their own living rooms. Fred Rogers took young viewers to art museums, introduced them to different professions, and talked through difficult subjects like losing a loved one, or experiencing parents' divorce, with compassion and reassurance. Share that deep respect, care, and quiet joy in the day-to-day with the only authorized picture book biography of Fred Rogers—lovingly created by Caldecott Medalist Matt Cordell. Lively, colorful illustrations explore Fred Rogers' early life and the events that led him to create his enduring show. Exclusively published archival photographs, provided by Fred Rogers Productions, offer a behind-the-scenes look at this historic show and the people whose hard work made it possible. A brief biography of Mister Rogers and a history of the show is included, as well as a note from author-illustrator Matt Cordell about his inspiration and longtime admiration for Fred Rogers and Mister Rogers' Neighborhood.
BUY THE BOOK: https://holidayhouse.com/book/hello-neighbor/
About Matthew Cordell
Matthew Cordell is the Caldecott Medal-winning author and illustrator of Wolf in the Snow, and the illustrator of numerous highly acclaimed children's books including The Only Fish in the Sea (by Philip C. Stead) and Special Delivery which was a Washington Post Best Book of 2015. He wrote and illustrated Another Brother, Wish and Hello! Hello!, a New York Times Notable Children's Book. His most new book, Hello, Neighbor! The Kind and Caring World of Mister Rogers, is the official authorized picture book of Fred Rogers.  Matthew lives near Chicago with his wife, author Julie Halpern, and their two children. He's stopped by for a visit in our podcast neighborhood today.
Matthew Cordell's Web Site: http://www.matthewcordell.com/
Holiday House Books: https://holidayhouse.com/
World Kindness Day on Friday November 13, 2020
World Kindness Day 2020 World Kindness Day is a global day that promotes the importance of being kind to each other, to yourself, and to the world. This day, celebrated on November 13 of each year, has the purpose is to help everyone understand that compassion for others is what binds us all together.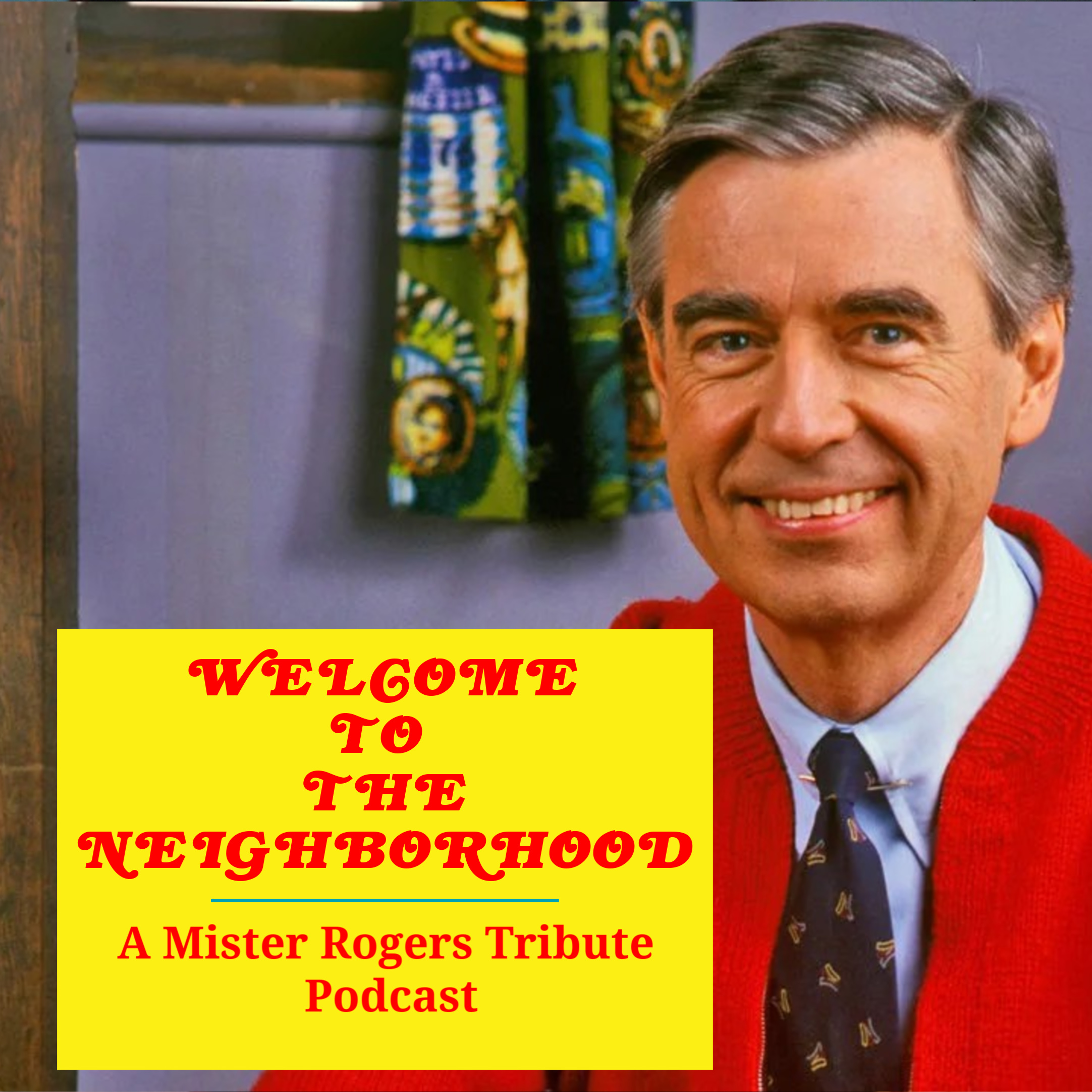 Welcome To The Neighborhood Election Day Special: What Do You Do With The Mad That You Feel? 
In the United States it's election day and for many of us it's a time of strong feelings and great tension. No matter who wins, there will be many who are filled with great joy and many who are filled with great anger and disappointment.
I'm very much concerned about what we do with those strong feelings like joy and anger so I recorded this episode to (hopefully) help us find healthy ways to deal with our anger by using some valuable lyrics from Fred Rogers.
I hope you find this show helpful even when it isn't election day. Let's all work to find ways use our strong feelings to love each other well.
Thanks for listening,
--Rick Lee James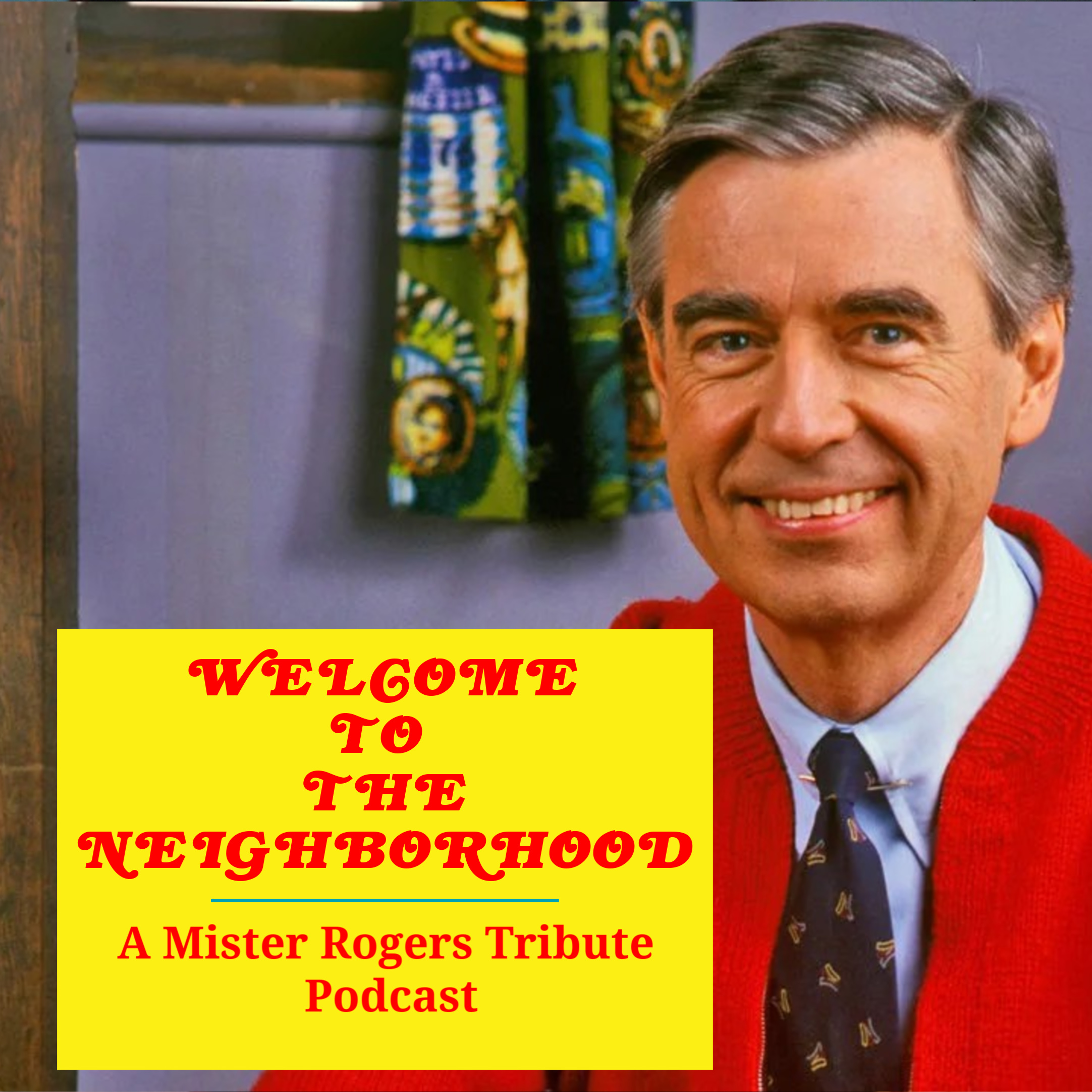 Welcome To The Neighborhood: Mister Rogers Speaks
This week I'm happy to present the words of Fred Rogers, from in his own lips. Take a few quiet moments to listen and be refreshed by these timeless words of wisdom and kindness.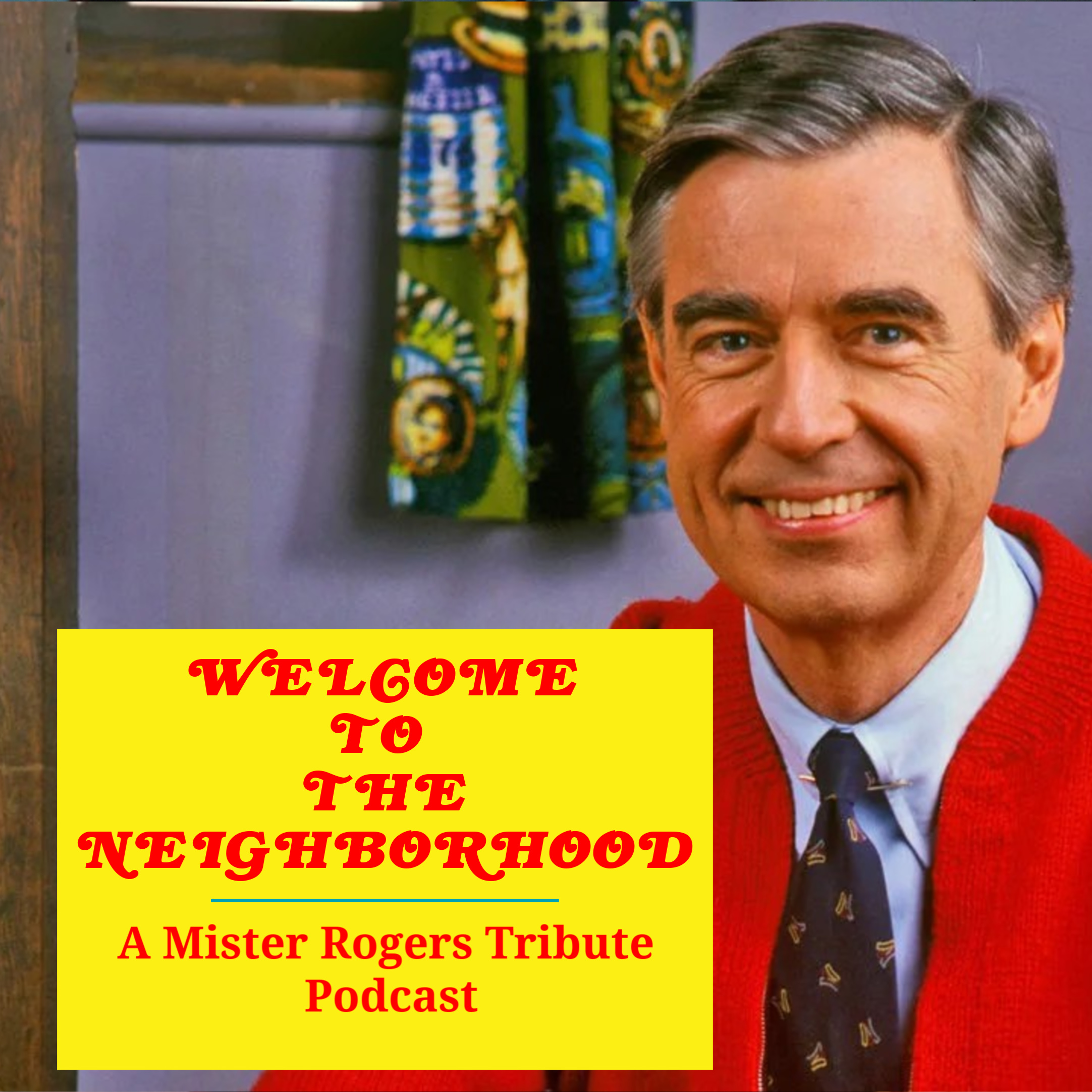 You Are My Friend: The Songs of Fred Rogers -  Daniel Knox Talks About His Latest Album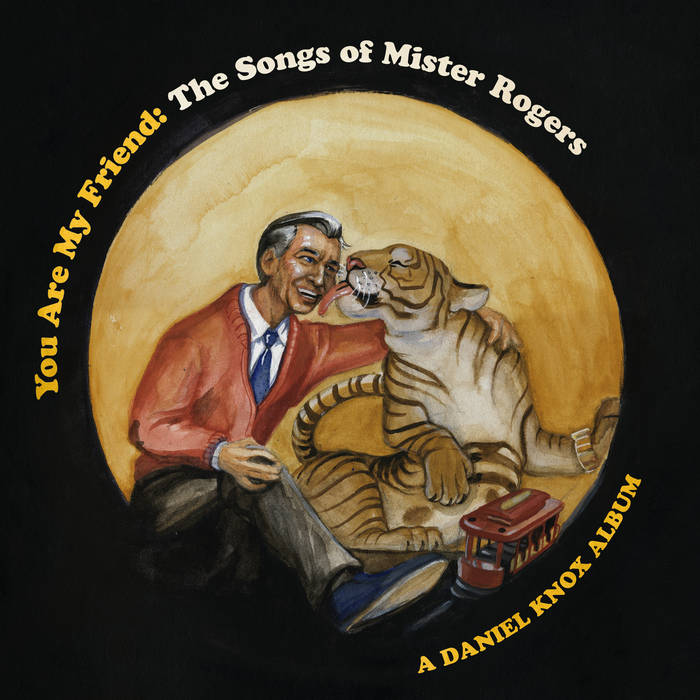 This week is a special bonus episode with Chicago based singer and songwriter Daniel Knox
Daniel Knox has a commanding baritone voice that can invoke both power and tenderness interchangably. On his latest album,  You Are My Friend: The Songs of Mister Rogers, Knox captures the care and generosity of Fred Rogers music, honors the original spirit of the music of Mister Rogers, while infusing it with the complications adding his own musical idea.
Hearing the childlike, welcoming lyrics of Fred Rogers through the sound of a strong baritone voice makes this album unique and original among the library of Mister Rogers tribute projects that have released over the years.   
Knox's blanket of simple piano melodies and distinctive vocals invite the listener into a playful atmosphere where they can grapple with that joys and fears that that confront both adults and children alike. You Are My Friend is like a Mister Rogers album for contemplative adults that helps us to laugh, cry and reflect on and navigate the joys and sorrows of adulthood. It's like musical medicine for weary souls who long to see the world again through the eyes of a child.
About The Album: 
You Are My Friend is made up of 11 songs from Mister Rogers Neighborhood, recorded for piano and voice. Kit Shields sings the part of Lady Aberlin to my Daniel Tiger on the duet "Sometimes I Wonder If I'm a Mistake". The beautiful cover art is by Lake Wilson.
The music video for "Some Things I Don't Understand", directed by Lily Ekimian and A.T. Ragheb of Dog Door Films, is a simple and beautiful portrait of Rogers' hometown of Pittsburgh.
Watch the video here:
youtu.be/9qGjrUboBOY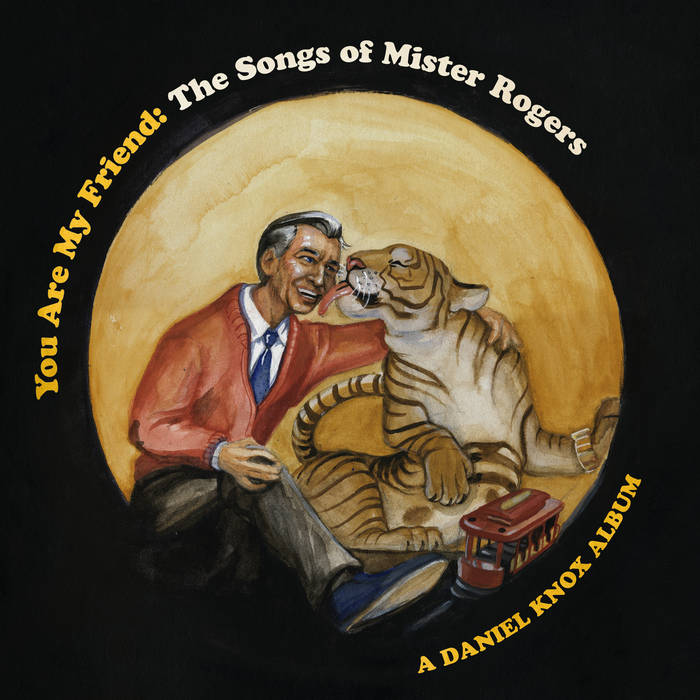 You Can Also Stream The Album on
Bandcamp
or order the limited edition blue cassette.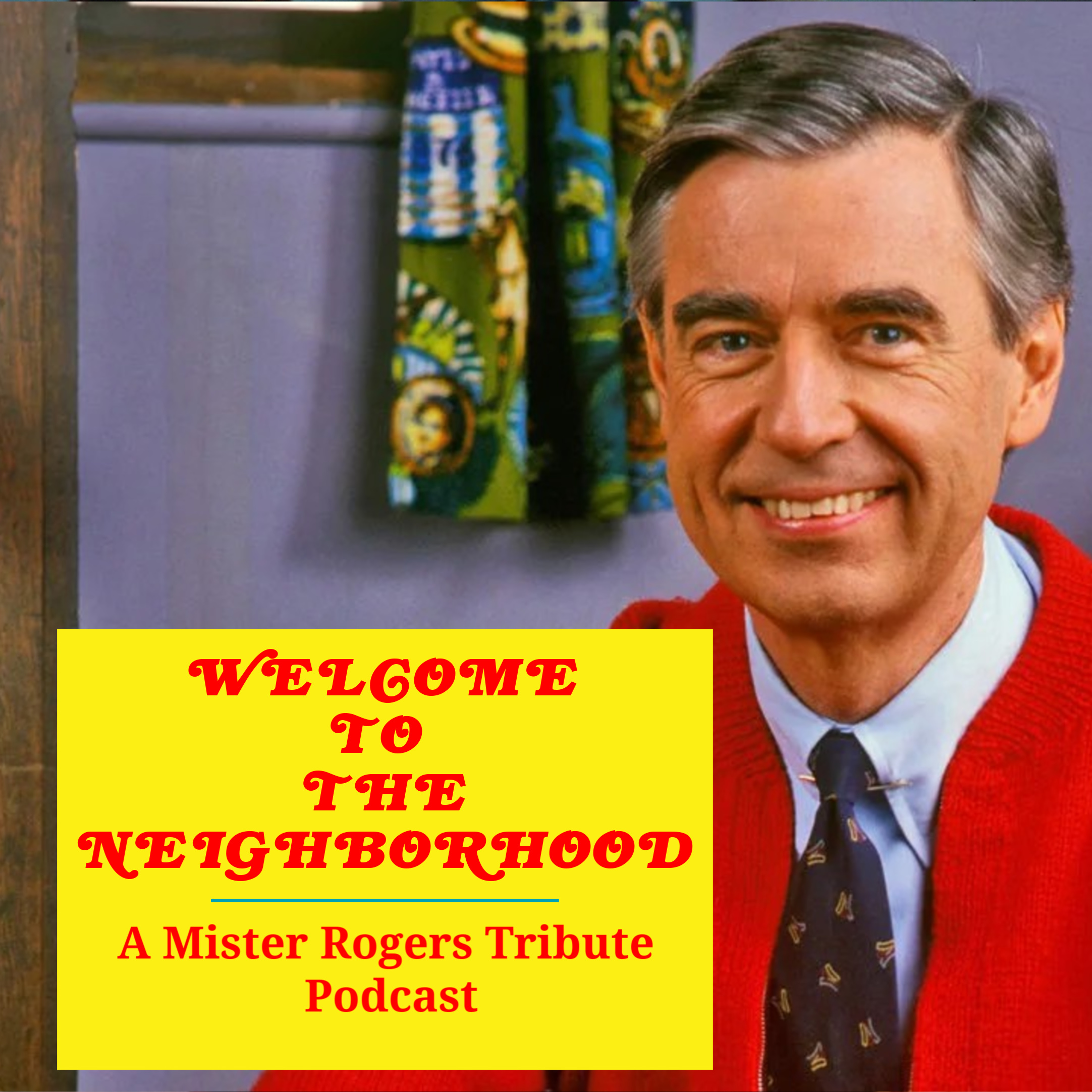 Bonus Episode: Welcome To The Neighborhood of Solitude with Eileen Hunt Botting
Eileen Hunt Botting is a mild-mannered political theorist, an author, and a Professor of Political Science at Notre Dame.
Eileen recently published an essay called Welcome to the Neighborhood of Solitude, which looks at Mister Rogers Neighborhood through the lens of the COVID-19 Pandemic times we are living through.
Eileen stopped by for a visit and I'm so glad that she did.
Blessings,
Rick Lee James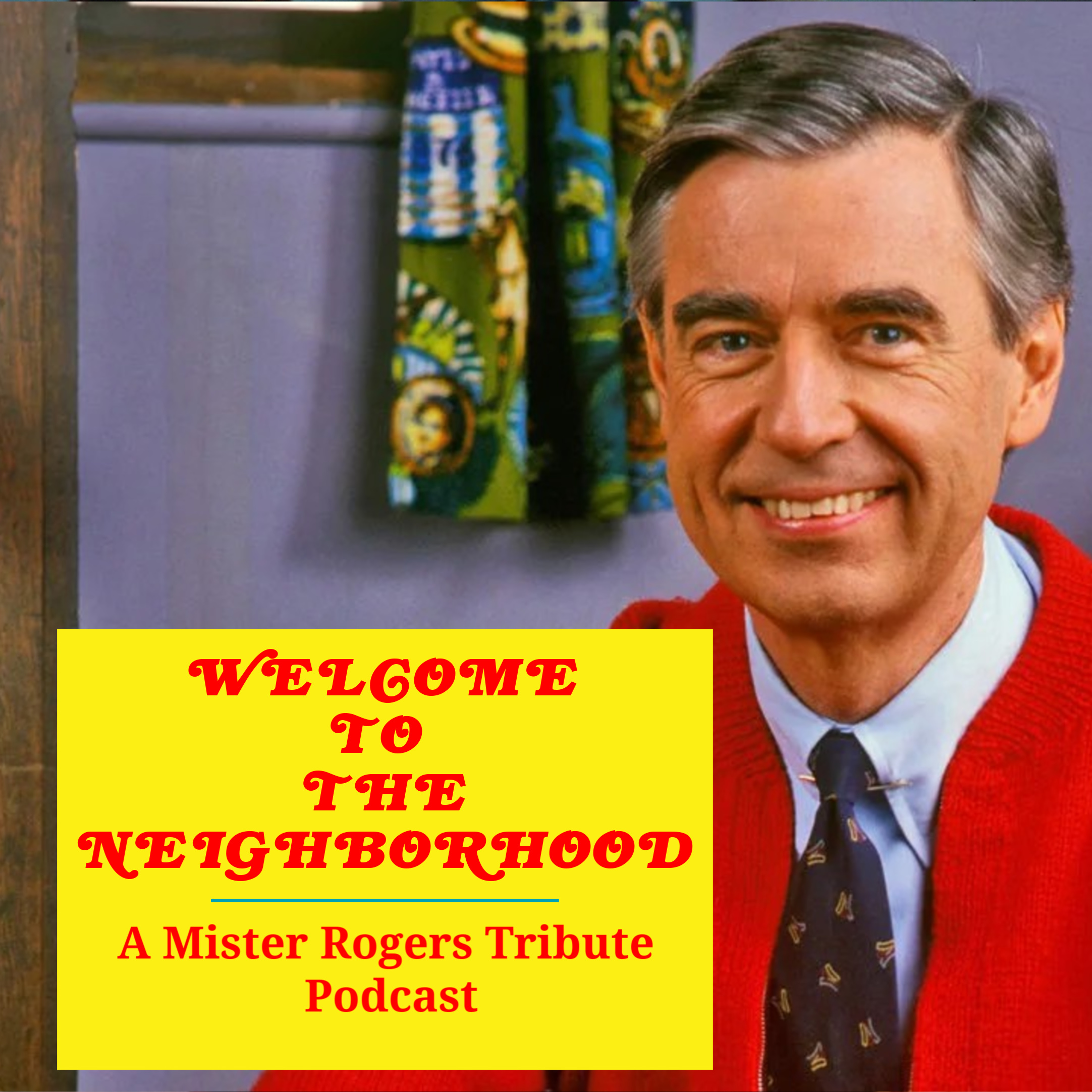 Bonus Episode: Making Friends
Because we are all dealing with a lot these days and tensions have never been higher, I thought it might be a good idea to share Fred Rogers thoughts on friendship from his book, Making Friends.
Blessings,
Rick Lee James