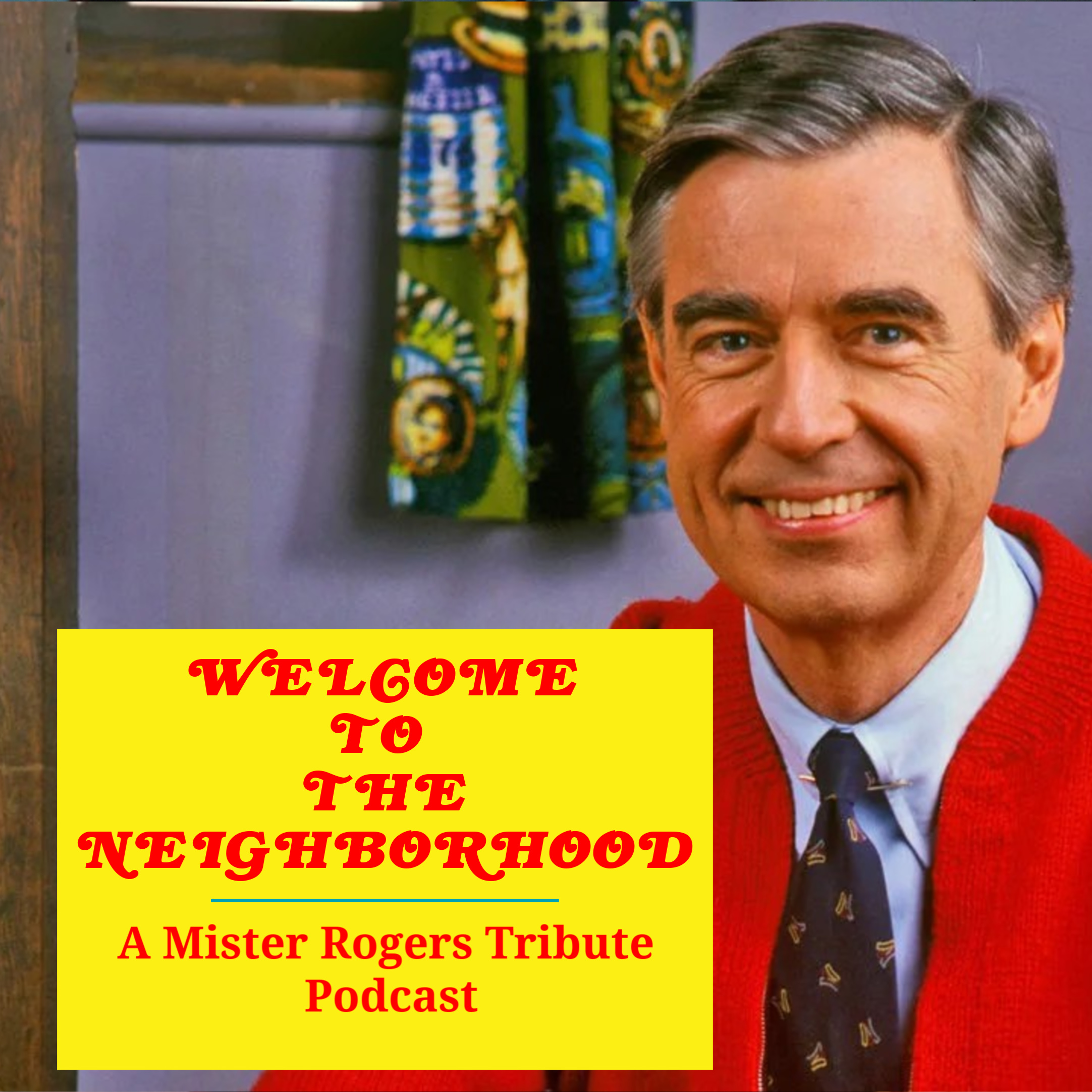 Hello Neighbor! with Special Guest  Matthew Cordell - A World Kindness Day Special
To help celebrate World Kindness Day (Friday November 13th), we are sharing this conversation with
Matthew

Cordell

, Author and Illustrator of "Hello Neighbor", The Authorized Picture Book Biography of Fred Rogers.
About Hello, Neighbor! The Kind and Caring World of Mister Rogers
Groundbreaking in a quiet, generous way, Mister Rogers' Neighborhood introduced a generation of children to the wonders of the world in the comfort of their own living rooms. Fred Rogers took young viewers to art museums, introduced them to different professions, and talked through difficult subjects like losing a loved one, or experiencing parents' divorce, with compassion and reassurance. Share that deep respect, care, and quiet joy in the day-to-day with the only authorized picture book biography of Fred Rogers—lovingly created by Caldecott Medalist Matt Cordell. Lively, colorful illustrations explore Fred Rogers' early life and the events that led him to create his enduring show. Exclusively published archival photographs, provided by Fred Rogers Productions, offer a behind-the-scenes look at this historic show and the people whose hard work made it possible. A brief biography of Mister Rogers and a history of the show is included, as well as a note from author-illustrator Matt Cordell about his inspiration and longtime admiration for Fred Rogers and Mister Rogers' Neighborhood.
BUY THE BOOK: https://holidayhouse.com/book/hello-neighbor/
About Matthew Cordell
Matthew Cordell is the Caldecott Medal-winning author and illustrator of Wolf in the Snow, and the illustrator of numerous highly acclaimed children's books including The Only Fish in the Sea (by Philip C. Stead) and Special Delivery which was a Washington Post Best Book of 2015. He wrote and illustrated Another Brother, Wish and Hello! Hello!, a New York Times Notable Children's Book. His most new book, Hello, Neighbor! The Kind and Caring World of Mister Rogers, is the official authorized picture book of Fred Rogers.  Matthew lives near Chicago with his wife, author Julie Halpern, and their two children. He's stopped by for a visit in our podcast neighborhood today.
Matthew Cordell's Web Site: http://www.matthewcordell.com/
Holiday House Books: https://holidayhouse.com/
World Kindness Day on Friday November 13, 2020
World Kindness Day 2020 World Kindness Day is a global day that promotes the importance of being kind to each other, to yourself, and to the world. This day, celebrated on November 13 of each year, has the purpose is to help everyone understand that compassion for others is what binds us all together.